Brighton removals guide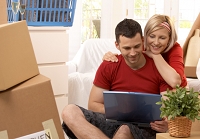 Moving is a big event. You have to deal with various issues related with your removals Brighton. In order to not forget anything, try to take a mini-instruction that can be useful during the move. Good removals planning is the key to successful relocation. If possible, you must first complete all the tasks in the new house - complete any repairs unless the house is empty. Before furnishing a new house or apartment, think about where the furniture should ultimately be set to avoid resetting them from place to place. To do this, check carefully plan of a new home. You may find that some wardrobe does not fit into room in your new property and you may need to replace it with another – it's better to find out about this before the move.
Packing stuff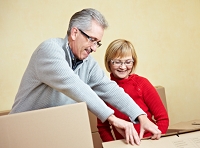 If you prefer to pack your items yourself rather than entrust this task to Brighton removal companies, you should think about what and how to pack. The things that you will need in a new location in the first instance (food, dishes, clothes, etc.) pack separately and label boxes so there is no need to browse all the bags and boxes on the moving day, for food and clothes for the next day's work.

Fragile and delicate items, such as mirrors, lamps, televisions, computers and electronic equipment must be thoroughly protected. For extra security, you can also carry these items separately by car. Chandelier & lamps you can hang even before your new home is full of furniture and boxes of stuff. If you are going to pack all the stuff into boxes, take into account not only the size but also the weight of inserted items. For example, there is a risk that the cardboard box full of books (quite a heavy load) cannot withstand the weight and all its contents fall out at the most inconvenient moment. Too heavy cartons may cause problems when they are moved by Brighton moving firm employees, and this can reflected in longer duration of the move.

The door from the shelves, cabinets, etc. secure with adhesive tape to avoid opening them while moving down the stairs. Some of the furniture will have to be dismantled, and all the small parts to put in a bag and stick to one of the walls of the cabinet, which has been dismantled. Otherwise, it will be hard to find it all in the chaos caused by the move.
Avoid moving unnecessary stuff
Since man has an instinct to collect, our homes often turn to in magazines unnecessary things. Moving is a good time to review your stuff and get rid of what has long been no longer needed but still kept. There are a lot of houses, filled a huge amount of unnecessary things. People for decades had to carry around the world hundreds of unopened boxes, having no idea what is in them. They become slaves to their stuff and pay another Brighton shipping companies for the carriage of excess baggage. Believe that after getting rid of what clutters up the living space, you will be proud of yourself, not to mention the fact that your house removals Brighton will be much cheaper.