London Removals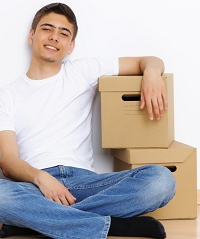 There comes a moment in lives of some of us, when we decide to move from London to a different place. We follow a new, better life, work, school, love, family or passion. Reasons for removals may be many. When making this decision we have to be aware of both the benefits and consequences when changing a residence. Leaving behind not only the family, but also a life we had so far. Fortunately, in most cases these changes are for the better.
On this London removals comparison website, in few simple steps you can compare moving rates from different removals companies in London and surrounding areas.
Save even 30% on your moving in 1 minute!
Simply fill out the form and compare quotes
Choose your City, Town, Village or Area from the list on your right at the top of this web page.
Choose your moving type (House, Overseas, Commercial or Storage)
Submit the form and relax. You will receive first quotes within 15 minutes!
Moving from London
Living in another place can be a wonderful adventure, but how many of us wake up at night thinking of upcoming removals from Lodon to a different location. It's because at first look, moving all belongings may seem like a mission impossible.
We imagine the hours or days spent on wrapping everything in paper or bubble wrap and packing our stuff in boxes, dismantling furniture. On top of this we have to take care of our children, or take a dog for a walk, prepare meals, and all this needs to be done between work and sleep.
At this stage we slowly start feeling tired, we would like to find ourselves already in a new place and have unpacked stuff, where everything is ready and waiting for us.
London removal companies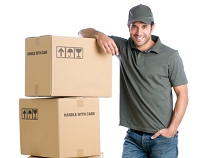 It is good to dream, right? It is always good to dream! Moving does not have to be a nightmare for us. We can get in the car, drive to a new place of residence and enter the house with our unpacked stuff.
Probably now you ask yourselves the question, "but how to do that?" It is not so difficult. Just hire a professional London removal company - there is a wide selection of various moving firms, just choose the one that will be tailored to your needs.
Moving companies offer a wide range of services:
Arranging the necessary documentation
Draw up a moving schedule
Packing our stuff
Dismantling and securing of furniture
Loading and transport of our property
Furniture re-assembling
Cleaning
Compare London removals costs and services
Probably you will think "looks good but surely we cannot afford it". Well not necessarily, the valuation takes place after free survey and discussion about your needs. We can compare
moving quotes
from several different moving firms in London. Before deciding to hire movers, you should:
Ask your consultant about the fixed price of our moving.
Check references and opinions of the company on the Internet.
Ask whether the company provide adequate materials for packaging.
Whether the company has any certificates or licences.
Whether the mover has insurance that will cover the damage in case of an accident
Carefully read and sign a contract.
Moving safely and easily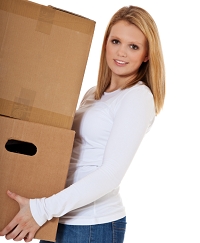 You should also protect yourself and think about taking photos of your household equipment, creating inventory of what you have and checking if nothing is missing after using London house removals services. It's also advisable to move yourself the most valuable items like jewellery, computers, or documents.
Is such a removals does not sound much better? All safely delivered, professionally secured and unpacked on time. We do not have to worry about packing and unpacking or cleaning. We have time to take care of the family, private matters or simply enjoying ourselves before leaving our current house. We highly recommend the use London moving services.